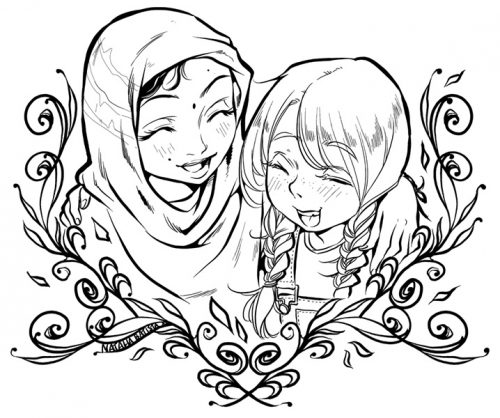 I have done commissioned work for companies, publishers, libraries and organizations since 2006. With my manga-inspired but flexible style, I have worked with both children's book illustrations, advertisement, original paintings and comics for publications.
Feel free to contact me for your project via email in the link for the envelope icon in the top right corner on the page.
Below, you will find examples some of my commissioned works, separated in categories.