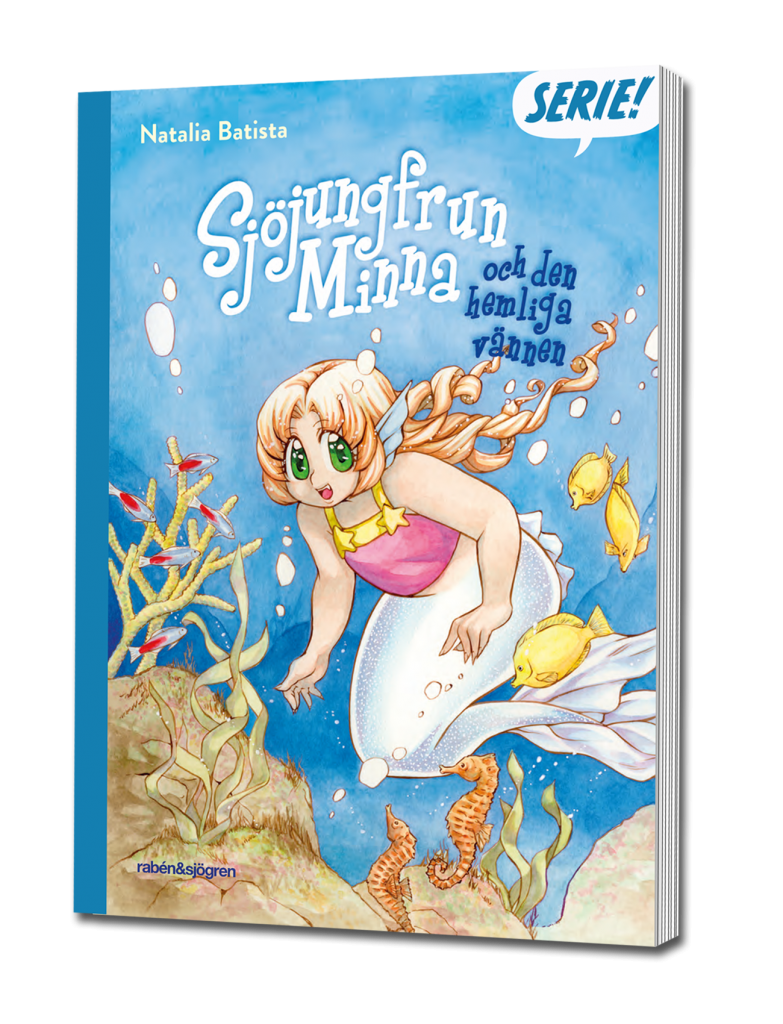 Mermaid Minna and the Secret Friend
Minna lives with her three mermaid big sisters Sammi, Lumi and Nanni in the big blue ocean. They are nomadic beings and live off the meat that the older sisters hunt. Human meat. Eating humans makes you stronger, they teach little Minna. But she is curious of the life above the surface, and when she one day meets and befriends a human child named Mika, she starts thinking. Is it really okay to eat a being that you can be friends with?
A thought inspiring children's comic about a young person's moral dilemmas and difficulty to make their own choices that might break the norm of their group.